Our apologies if you now have the "Europe" glam rock song playing on repeat in your head, but this reminder is for fleets in North America! Time is flying to meet U.S. and Canadian fleet compliance for electronic logging devices (ELD). Is your fleet ready for the final countdown?
United States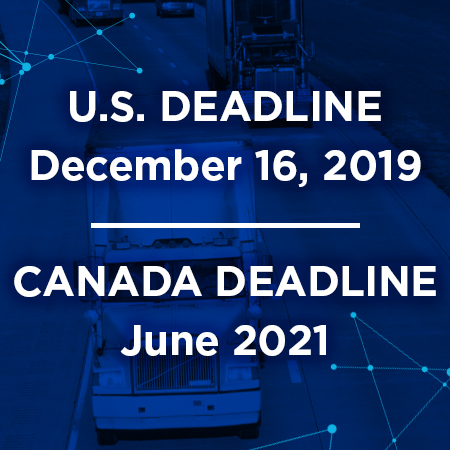 If you've not yet converted your U.S. fleet to using ELDs for recording drivers' hours of service, you must have been grandfathered into the FMCSA's extension. But time for you to migrate from using onboard recording devices (AOBRDs) is running out. The deadline is December 16, which is less than six months away. You still need to install ELDs that are certified and registered on FMCSA's website, prep your internal administrators, and train your drivers!
Canada
If your fleet is in Canada, you have a little more time – June 2021 is the timeframe for fleets to begin recording hours of service using ELDs. But don't rest too long because the process is going to be more restrictive than in the United States.  Canada's rule stipulates that ELDs must be third-party certified in order to prevent devices from being modified or tampered with. Also, there will be no grandfather period for fleets who have implemented technology in recent years. If that's your scenario, you may have to work fast to either update or replace those devices to meet the ELD requirements.
When is change ever easy?
Regardless of which country your fleet is in, you should know that the transition isn't going to be easy. You need to coordinate serious teamwork between your drivers and your internal administrators for this to go off smoothly. Take advantage now of the maximum time left for both groups to align their routines and interaction.
This is a great opportunity to help navigate your organization through a significant change. Your expertise and leadership will result in a smooth ramp-up process rather than an administrative and compliance nightmare that impacts your organization's productivity.
Don't put this off any longer
If your U.S. fleet is among the ones operating grandfathered AOBRDs, time for transitioning is ticking away. There are many differences between the old and new technologies. If you wait too much longer, you may have trouble establishing processes. In addition, opening communication between drivers and your staff is vital for proper use and reporting.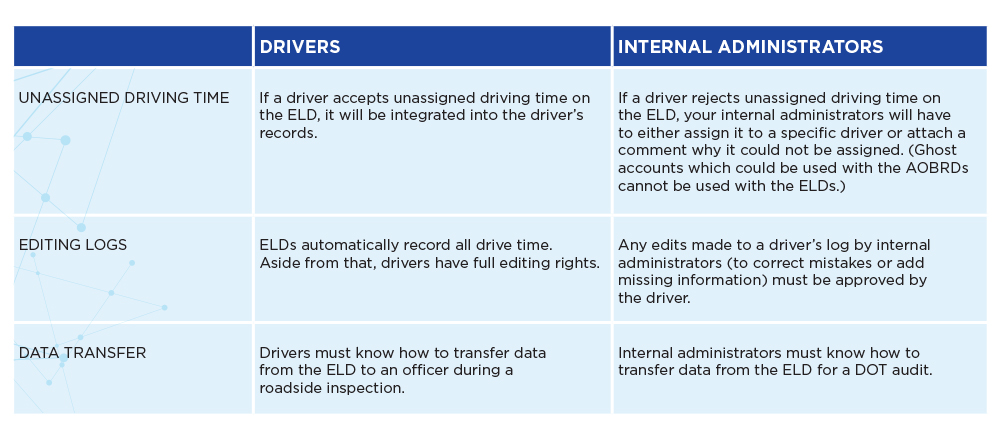 ARI is here to help
Think of our compliance experts as veteran roadies on your ELD tour! Here are three key steps you need to address as you head into the ELD compliance grand finale:
You can work with us at ARI to plan your solutions to meet these needs. We will share with you our knowledge and experience with achieving U.S. and Canadian government compliance. Also, you can leverage our relationships with fleet telematics providers as we help you choose the right devices for your fleet. Lastly, you can lean on us to support your communication plan to drivers and internal administrators through our web-based technology.
Time is passing quickly to meet U.S. and Canadian ELD compliance, but you can still come through for your organization. Download a PDF version of these Fast Fleet Facts for future reference, and let us know how else we can help you.