Going Global with your Vocational Fleet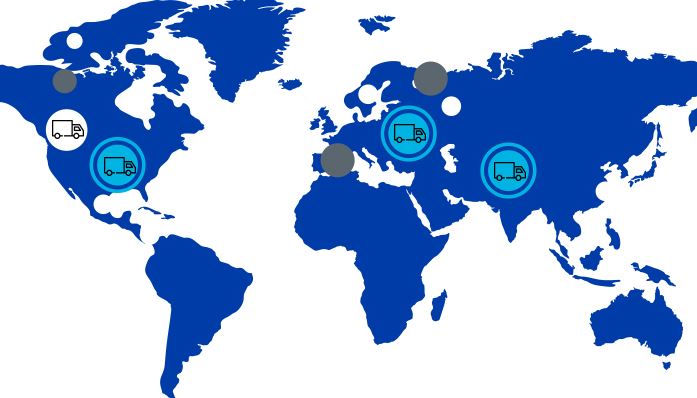 Expanding your business abroad can seem like a goal that's too big to attain, especially when you  consider all the nuances of operating a fleet on a global scale. How can you tell if the vehicles you use for a particular job in one country will be available or operational in another area?
ARI's Multinational Business Development Liaison Rob Hill was recently interviewed for an article in the Canadian-based publication Supply Professional, offering insight about finding solutions for growing international vocational fleets. He discussed the importance of knowledge and information when making major supply chain decisions related to your global vocational fleet.
Many fleets can work with the region they operate in to align their business practices with the local regulations. Rob stressed that studying regional regulations and compliance procedures is a vital first step in fleet management growth. "Studying the laws and operational protocols of different territories means that your fleet will be operating to the best of its abilities in the area that it needs to work," notes Hill.
Rob also shared how proper planning on a global scale can help fleet managers order the exact vehicle and upfit  specifications needed to get the job done, so you don't end up with the wrong vehicle for your business.
ARI recently focused on the Best Practices in Managing a Global Vocational Fleet at the annual Global Fleet Conference in Miami, Florida this past June. During our Deep Dive, ARI, ARIZA, and our Global Fleet Services partners EQSTRA and ORIX, gave detailed breakdowns of the issues and trends impacting fleets around the world. The presentations showed how the global fleet trends can shape decisions around vocational fleet decisions for businesses hoping to expand their reach to new countries or continents.
How is your supply chain and ordering aiding in your global growth? Learn more about the benefits of a solid supply chain plan with this free whitepaper, and for more on international fleet trends, be sure to check out this feature article from Rob Hill in the Global Fleet Conference's Global Fleet Market Report (page 53).