It is a timeless adage – patience is a virtue, and one that companies must exercise when making significant decisions. In today's environment, it's easy to feel like we don't have enough time to be mindful and account for both big picture considerations as well as the important details. While it seems counter-intuitive to pace yourself in a world where items are researched, ordered and received in the same business day, a bit of patience can make a big impact when making decisions that impact customers.
When the time is right, you'll know
This was the case when ARI's vehicle remarketing department decided to branch out and offer third-party remarketing services. With decades of success serving our fleet clients with unparalleled remarketing expertise and technology, the timing felt right to expand this offering. Coming to this conclusion, we dedicated time to pinpoint a logical path for reaching customers who would be a great fit for our services. We identified:
Credit unions and other financial institutions – For their off-lease or repossessed vehicles, we could take the work off their hands to find the best outlet. We'd offer someone with expert knowledge to deal with auction staff and agents directly. We'd also offer personal representation during auctions to ensure the vehicles sell at the highest prices possible.
Dealerships – They could stop sending their used vehicle sales managers offsite for a good portion of the day. We would oversee getting their unwanted used vehicles to the auctions. Then we'd provide the personal representation and expertise mentioned above.
Companies with atypical fleets – For example, a landscaper with a used truck and a mixed batch of lawn care equipment—we could sell all of it on their behalf.
Next we looked at our offerings to determine what we have to extend to these kinds of markets. First, as a remarketing operation, ARI has a nationwide footprint in the U.S. This means there is no region for selling used vehicles that is out of reach for us. Also, there is the volume of fleet traffic we bring to used vehicle auctions — 70,000 sold per year. This scope allows us to garner priority for our clients in the auction lanes. Add in our strong relationships with transportation companies and other ancillary services, and we had the ideal single-source solution to streamline used vehicle tracking and selling for customers beyond the fleet space.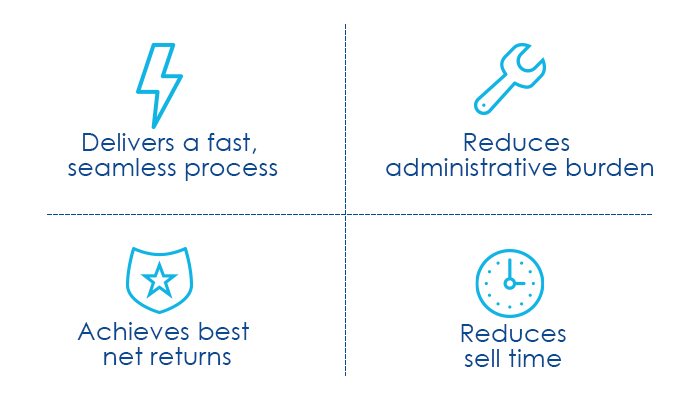 Putting the strategy to work
Sticking to our plan of patience with customer satisfaction in mind, we launched a pilot to fine tune our approach and review initial results. In 2018 we started remarketing recovered vehicles for our sister company, Steward Financial Services, selling more than 400 units on their behalf. A review of the data revealed a 57 percent decrease in days to sell, from 62 to 25 days. The business was extremely pleased with our enhancements to the title transfer process and the ability to access transparent reporting of resale results.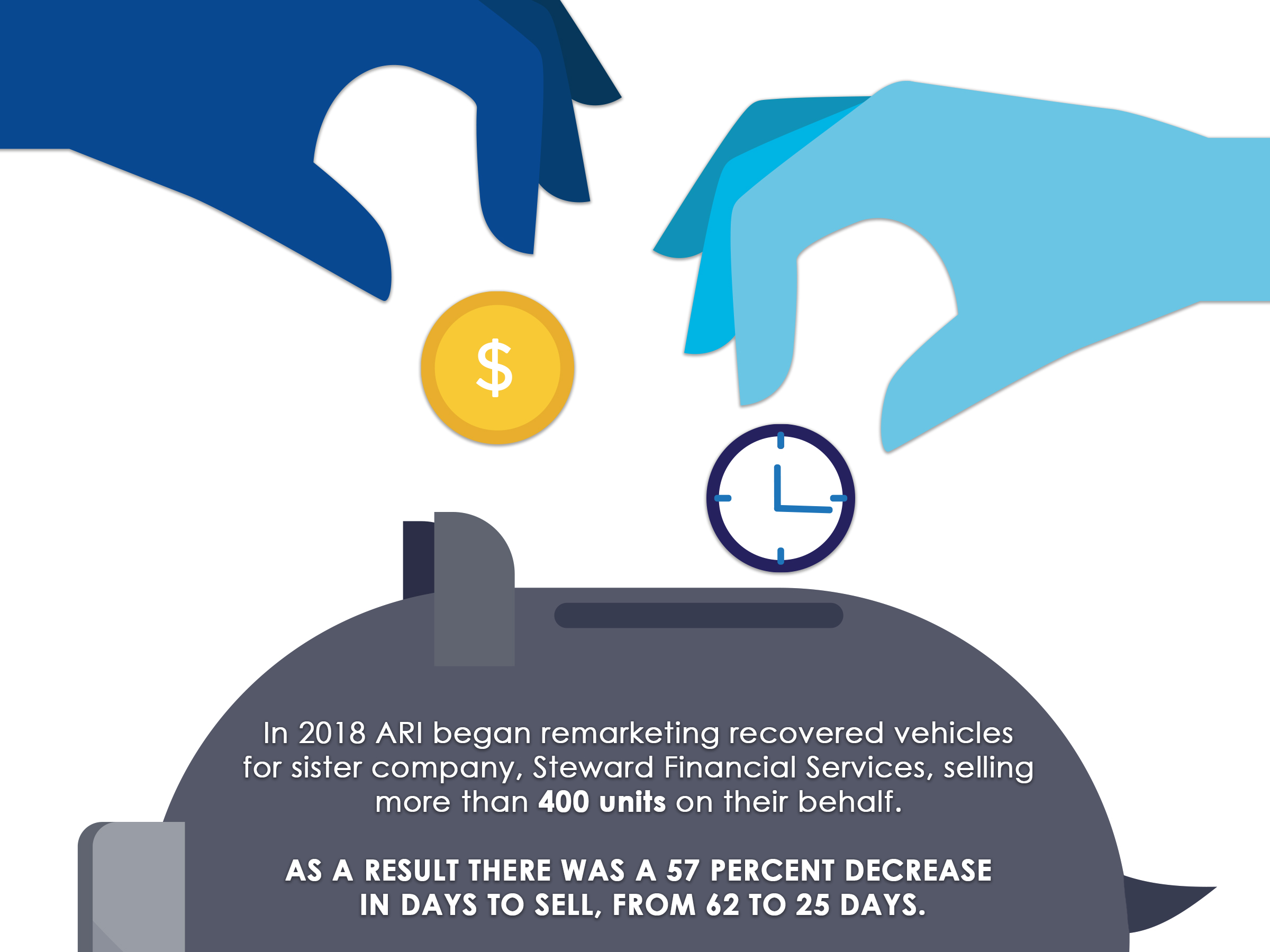 On the heels of this initial success, we are glad to announce that our third-party remarketing program is now operational and ready to serve a broadened client base. We look forward to seeing where this new venture will take us. In usual ARI fashion, we'll apply best practices that we've learned managing fleet vehicles and leverage core competencies across the Holman businesses.